Success Stories
At RMLR, we believe that true fulfillment lies in making a difference in the lives of our furry friends, and our Alumni Success Stories are a celebration of the incredible transformations that take place when love and care intersect.
✕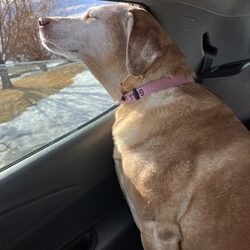 Anna
Anna is so great. She is curious, loving, potty trained, eater, player, sits, lays down, & is a very good walker. don't know what else to say except thanks. The picture shows how difficult it will be for her to get comfortable in her new home
✕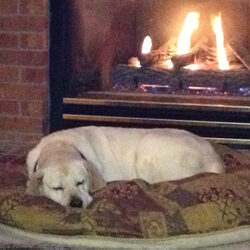 Anna (Annie)
We adopted Anna (now known as Annie or Ann) in October 2017. She was a bright light and great companion to Ollie after losing our Gus Bus in May 2017 (both RMLR alums). After being with us for over four years, she is most comfortable lounging on a recliner and spending most of the day sleeping, in between spurts of playing or showing off her bossy attitude. We just love her! Thanks RMLR!
✕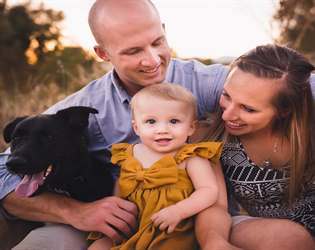 Avery
We adopted Avery in September of 2013 from RMLR. She was 4 months old at the time and living with a wonderful foster family and some of her siblings. She has been the sweetest, most loving and wonderful addition to our family. In September of 2014, our first daughter, Alexandra was born. Avery has been Alexandra's protector and best friend. The love playing "catch" together and Alexandra loves giving Avery hugs. We could not ask for a better dog for our young daughter. I know our dog has a great natural temperament, but I know part of this is because of the love and attention she was given as a puppy in RMLR's foster home program. Thank you for all you do RMLR!
✕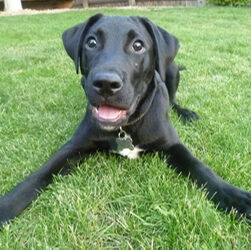 Beau
Beau's just great with our girls and loves curling up with the baby even though she can be somewhat less than gentle when grabbing his fur.
✕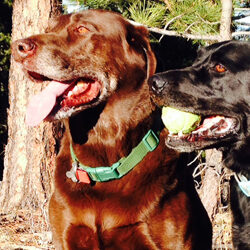 Beau and Luke
Beau and Luke are doing great in Evergreen.
✕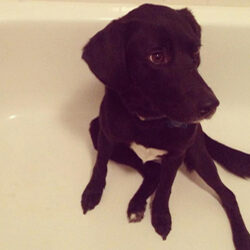 Blitz
Blitz has a personality unlike any dog I've ever met, she is sweet and cuddly, but energetic and always up for any adventure!
✕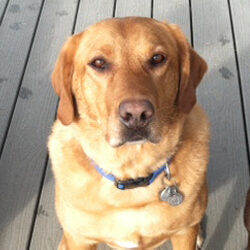 Boomer
Boomer's doing great. He's got TONS of energy and gets along fabulous with his brothers.
✕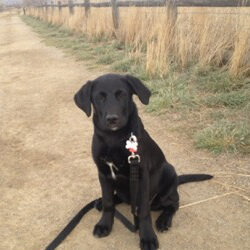 Bud
I just can't even begin to tell you how much we adore Bud. He is so adorable and sweet. What a wonderful addition to our family!