Success Stories
At RMLR, we believe that true fulfillment lies in making a difference in the lives of our furry friends, and our Alumni Success Stories are a celebration of the incredible transformations that take place when love and care intersect.
✕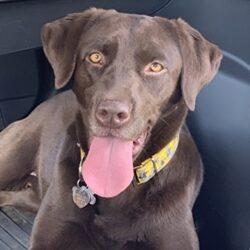 Hazel
I adopted Hazel back in February - she had some separation anxiety issues but we began working on that day one. We are happy to report that she has overcome the fear of me leaving and is a happy, healthy girl! She's my ray of sunshine and I am so thankful to have her by my side!
✕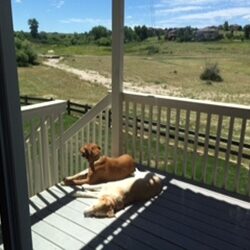 Honey
Honey (the darker) was called Ginger when we rescued her. She was shy and 3 other families had refused her once they met her because she was so scared. She was afraid for us to pet her. Slowly she warmed up and comes running for love when she sees us enter the room. She even goes up to some new people at times. She loves running the trails. She also adores her sister dog Rosie. Together they keep the yard clear of any rabbits and deer and continue to hunt for the best sunspots. She is sunshine in our day.
✕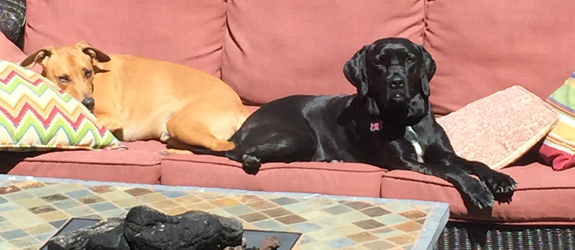 Katniss
We have had Katniss since 5-15-12. She is doing really well and loves her brown buddy Jake. Thank you for providing such a wonderful program!
✕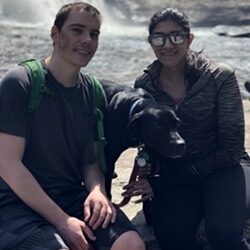 Laiken
My wife and I wanted to give an update on our rescue. We rescued Laiken "formerly Oakley" two years ago and we can't imagine our lives without her. She came to us scared and with tapeworms but has quickly grown into a spoiled princess. Thank you so much for all that you do.
✕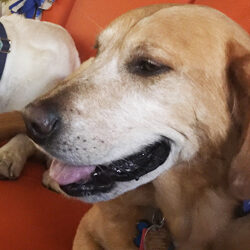 Leo
Leo is now an absolutely irreplaceable part of our family. We love him soooooo much!!!
✕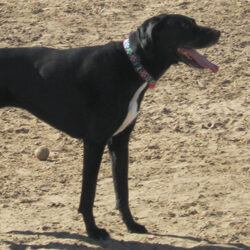 Lilly
When Lilly was initially evaluated by one of RMLR's affiliated vets, it was discovered that she had torn ligaments in both hind legs. That had to be painful! No wonder she walked oddly -- and she was 40 pounds overweight! RMLR paid for the expensive "knee" surgeries she needed, and her RMLR foster family helped her through months of rehabilitation and weight loss. Her foster family chose to adopt her; Lilly has been with us over a year now. She is smart and healthy and happy and loves to sprint after tennis balls at the dog park. Lilly's message to RMLR is: "Thank you! Thank you! Thank you! It is a miracle that I feel this good and I am this loved!
✕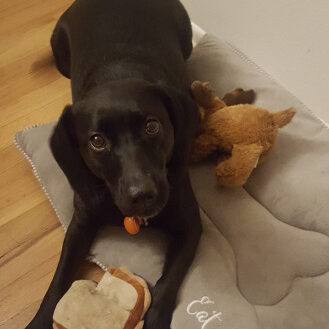 Luna
Luna (formerly Tootsie) is our best friend, snuggle buddy and walking partner. She is, seriously, the best addition to our home. She loves snuggling in her blankets, playing fetch and hanging out with us. She keeps us outside and walking and we could not have imagined a better pup to care for!! Happy One Year Adoption Anniversary, Luna!
✕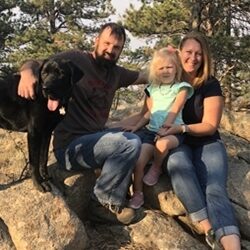 Max
I just wanted to say how thankful and grateful we are that you guys allowed us to adopt our dog. Max (formerly Tommy) has completed our family and we love him so much. He's doing very well, here are some recent pictures of him. Thanks again for bringing us together. The Planansky Family