Memorials
Each story shared here is a poignant reminder of the profound bond we shared with our canine companions. We invite you to join us in celebrating the lives of these extraordinary dogs and the profound impact they had on our lives.
✕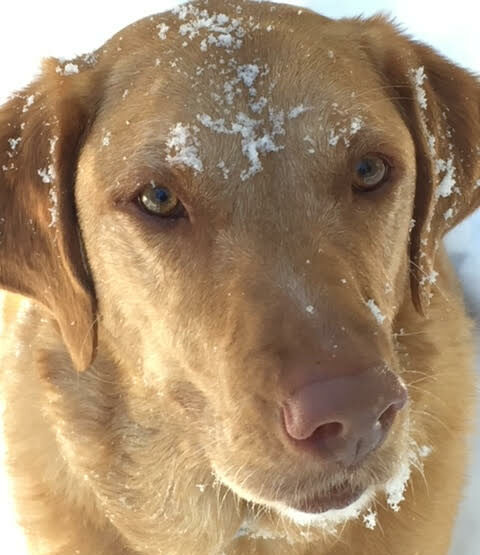 Apollo
We adopted Apollo on Sept 2, 2009 from RMLR.  He was a wonderful family dog who lived a very long life for a lab.  He was almost 17 when he passed.  He lived in the mountains so enjoyed many trips in the backcountry both summer and winter.  He climbed several 14'ers with zeal.  He was never shy to do whatever we were doing.  He loved being active and apart of the family.   What was most special about Apollo was his ability to know when we were hurting, whether emotionally or physically.  He just knew and would do whatever he could to comfort us.  It was almost eerie.  However when he got older and needed comforting, he didn't want us to be near him.  Almost like he knew his role and didn't want it the other way.   Thank you so much for bring him into our lives.
✕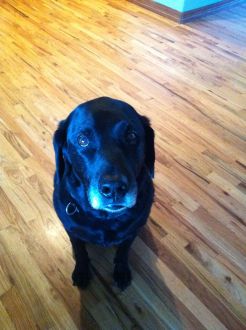 Atticus
A treasured member of our family.
✕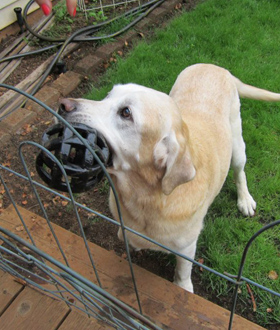 Axel
Axel came into our pack as a rescue 61/2 years ago at the age of 8. He had been left on a chain in a yard and was very obese and under loved. He mixed right in with our 6 Siberian Huskies and became our loyal and loving companion. We had never had a Lab in our lives before Axel and he showed my why the breed is treasured as a family pet. As he grew older he developed severe arthritis throughout his body. To help him with this we enrolled him in a canine swimming program when he was 12 years old. He loved all of his friends at Bailey's Journey Canine Swim and was able to stay active for 2 and ½ more years before he was taken by a sudden illness. Axel is missed by us each and every day. RIP sweet boy. Your companion humans,Patty and Russ
✕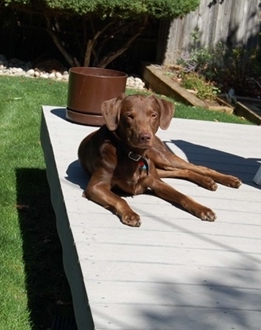 Baylor
I remember when Rocky Mountain Lab Rescue brought him over and the lady took him out his crate and he took off running. 20 minutes later I was able to get him into his new back yard. What energy and strength he had, After a few days of chewing on the furniture he finally settled down. I WILL MISS HIM FOREVER!! Too bad they can't stay with you forever, I am still in tears! Run fast little buddy as only you could. fastest dog I have ever had!❤️ The Bailey Family
✕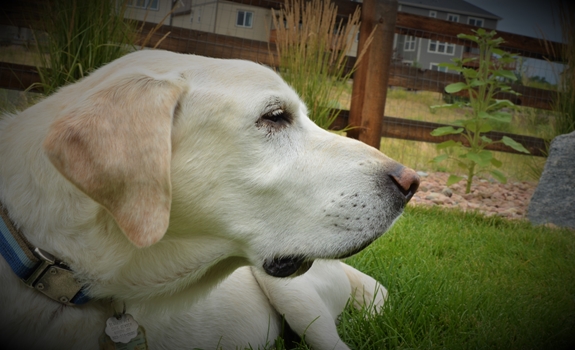 Bear
Bear (2009-2020) Bear (fka Bocephus) came to us through RMLR in 2012. He was the epitome of the happy-go-lucky, fun-loving lab. He welcomed many fosters through the years. He shared his bed with them, used them as pillows, they used him as a pillow, and most importantly he showed them how great life can be in Colorado. He loved everyone and especially loved laying outside, watching the world go by. His presence and unconditional love will be missed.
✕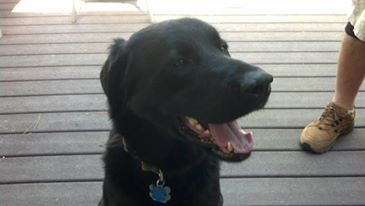 Beaumont
"My candle burns at both ends It will not last the night; But ah, my foes and oh, my friends- It gives a lovely light." Edna St. Vincent Millay 1920 We were blessed to have Beaumont "Beau Diddles" (as he was lovingly called at home) in our lives from May 31, 2013 through his passing on August 18, 2013. He was a bright light who had a personality that was priceless and touched everyone he met. He was always happy and never met anyone he didn't like or didn't like him. In the short time we had him he was happy and had a great attitude even though he struggled with most breaths. Words can't express the emptiness he has left in our home. I can only pray that he has run across the rainbow bridge and is now able to run and play as a Lab should.
✕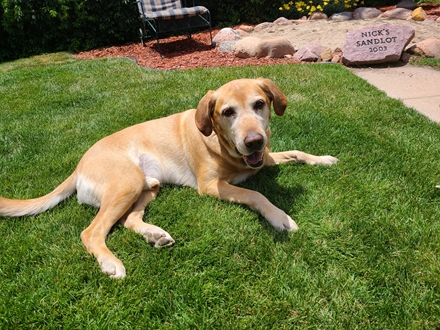 Benny
My name is Deb Baca and my son Nick and I adopted Benny. Benny's first few days with us were rough. He was a runner. I believe he went through a lot and found a home he loved. We only saw true love! Benny was family! Benny slept with my son and when we weren't home he knew that was his bedroom as well. Benny was a great traveler as we went to Breckenridge and Denver for a few days. He was great in the car, hotels, hiking and walks. He was funny and loved to play with all his toys. He loved our hikes and walks. He wanted to be wherever we were. He loved us and we loved him. He was perfect! Benny started to have pain in his rear leg. An x-ray should a mass and a biopsy came back negative for fungus, bacteria and cancer. Over the next month the tumor grew and Benny refused to use his back leg for any movement other than walking. Benny passed away last week. We loved him so much! He brought us so much joy.
✕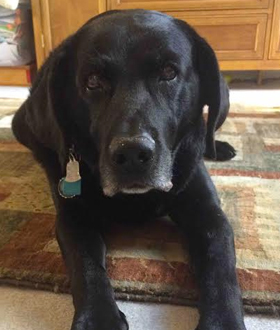 Bob
It is with great sadness that Bob lost his battle with Degenerative Myelopathy on July 16, 2015. He was adopted from RMLR on June 10, 2008. He was a gentle giant lapdog, weighing in at 110lbs. He had a sweet soul and loved his people and dog friends more than anything. Thank you for bringing him into our lives. We were honored to be his people for 7 years. Bob came from North Platte, Ne at the age of 3 and quickly became my second son. I will forever miss my shadow..... Xoxo