OUR PROCESS





Available for Adoption
The adoption application review process usually takes 2-3 weeks and involves several steps to be completed before you are approved to adopt an RMLR dog. The first step is a phone interview and then a home visit. We typically also conduct vet and reference checks as part of the review process. We cannot guarantee that the dog that you are interested in will still be available after your application has been reviewed and processed.
Crosspost Dogs
These ARE NOT Rocky Mountain Lab Rescue Dogs. Please use the contact information listed in the dog's bio if you are interested in learning more about them.
Incoming Dogs
These are dogs RMLR is trying to save and are not in our care yet. They will only become available once they are in a foster home and have seen one of our approved vets.
We encourage you to do as much research as possible on not only labrador retrievers, but rescue dogs in general. Things to think about:
Do you have the time and energy to go on walks every day (at least once or twice a day)?
Do you have the patience to give your dog a few months to settle into their new home?
Are you willing to engage your dog's brain with training or puzzle toys or other activities?
Can you manage walking/lifting/caring for a dog that's 65+ lbs?
Can you commit to caring for an animal for the rest of its life?
Can you financially commit to all of the expenses that come with owning a dog?
Our Adoption Fees
All adoption fees are pooled to provide medical care for all of our dogs. Except in special cases, all of our Labs are spayed/neutered and vaccinated before going to their new homes.
Our dogs will have the following
A physical exam by a licensed veterinarian
Neutered or Spayed (if age appropriate)
Current vaccinations
Heartworm test
Dewormed for parasites (when appropriate)
Collar and tag
Microchipped
High quality front-clip harness (available with an additional small donation)
New owner is responsible for
Any puppy adopted out will need to be spayed or neutered at the appropriate time by our veterinarian (You will be required to sign a contract stating that you will do so at the agreed upon time).
Any and all other health problems with the dog after the adoption contract is signed stating the adoption process is complete. This includes, but not limited to problems with their hips. If we are aware of hip or knee issues when they come to us, we will either perform necessary treatment for the dog or disclose any orthopedic problems to the new adopter. If the dog has mild hip dysplasia and is not in need of any surgery at the time of adoption it will be the new owners responsibility to prepare and care for this at a later date.
Good nutrition
Monthly heartworm preventatives year-round
Annual vet visits for preventative care, vaccines, and heartworm testing
A name tag which you will need to remember to update upon moving.
Lots of quality exercise, if you are getting a lab they need exercise!
Most importantly! Lots and lots of love and attention!
Preparing for your new dog:
Make extra time in your schedule to get to know your new dog
Research trainers and get signed up for basic training classes or a private session
Research veterinarians and make an appointment for a checkup (and be sure to ask for a prescription for heartworm preventatives and recommended dog food)
Purchase a dog bed, crate, harness, leash, bowl, treats, and toys
Dog proof inside your home – put any poisonous plants out of reach of the dog, put medications and cleaning supplies in secure cabinets, cover trash cans or put them in cabinets and plan where you can securely store dog food.
Dog proof your yard – secure any loose fencing, add a lock to gate latches, remove any hazardous plants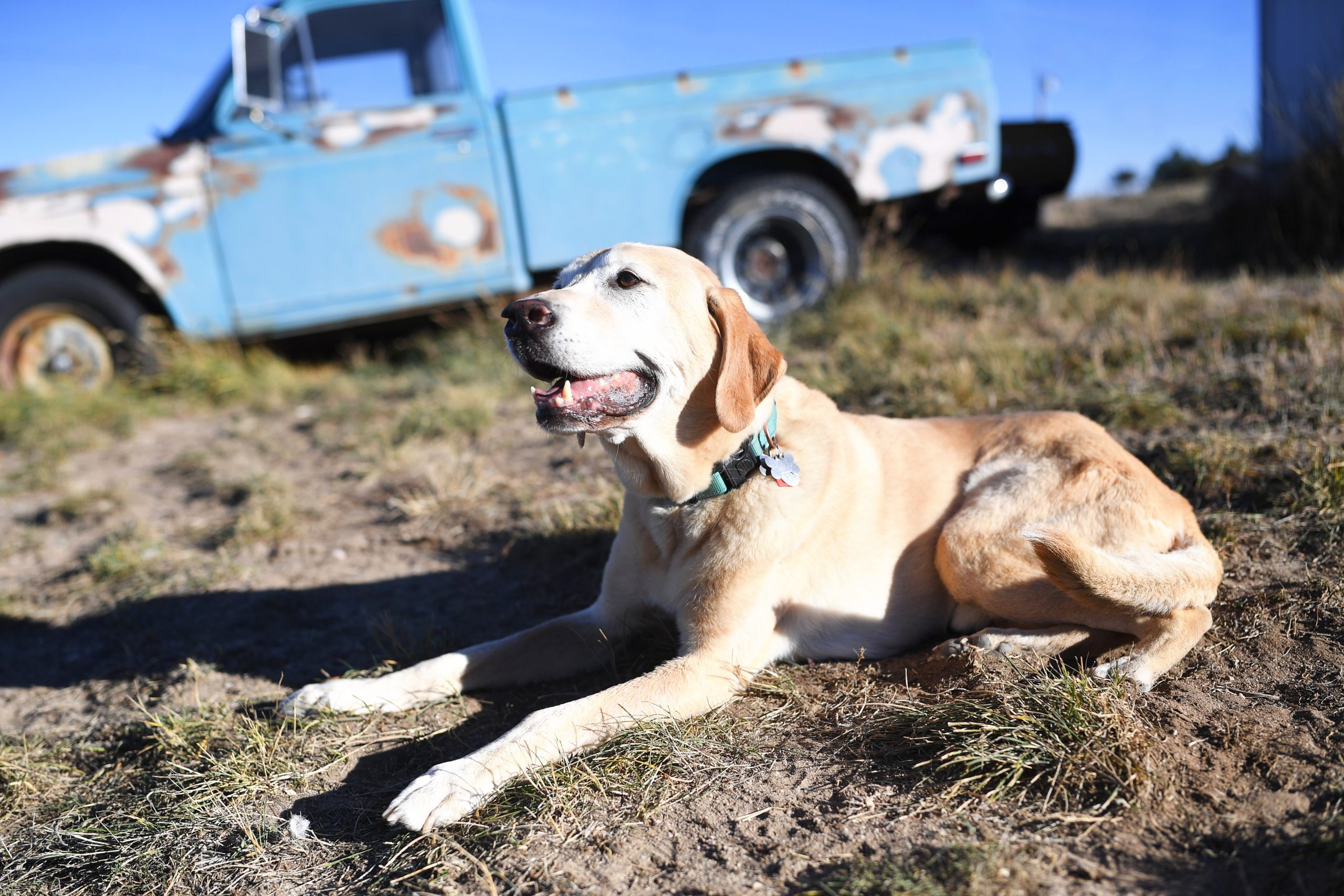 Interested in adopting?
Fill out the adoption application and begin the journey of rescuing a pup!