100% OF YOUR DONATION
GOES TO THE DOGS
Your Donation will make a huge difference in the life of one of our dogs!! By donating you are helping us with the costs that go above and beyond what our adoption fees cover. Our adoption fee typically covers the transport and basic vetting for the dog. Many of our dogs have additional issues once they arrive and require more than an exam and vaccine. This can be anything from a simple ear infection to discovering an old (or new) injury that will require surgery. When an injured or heartworm positive dog lands in a shelter they are typically put on the short list for euthanasia, so we try extra hard to help these dogs in medical need, and we can afford to do so because of our generous donors. Donations help cover the costs of x-rays, heartworm treatment, spay/neuter, and physical therapy. If one of our dogs needs extra training (many of our dogs have little to no training when they arrive), we work with a great group of trainers that help our dogs learn basic manners to set them up for success in their new homes.
TEDDY'S FUND
Teddy's Fund was established in August 2023 as a way to honor the memory of RMLR foster dog Teddy. He came to RMLR in 2014 and was quickly adopted. In 2019, he was returned to us and we learned that he hadn't received any medical care for the last 4 years. It was immediately obvious that Teddy was in pain as he had trouble getting around. Over time, we learned that Teddy had every orthopedic issue possible including bad hips, knees, elbows, spine, and shoulders. Teddy received a total hip replacement on one of his hips and the surgeon said there was nothing to do to help his other hip that had a FHO done when he was much younger and was now causing him pain. Teddy was a trooper and he went to physical therapy or acupuncture every week for 4 years. He also had laryngeal paralysis which got progressively worse as he got older, making it very difficult for him to breathe. Every step he took was painful, and every breath took extra effort, but he never let that keep his spirit down. Due to RMLR's commitment to Teddy, he got an extra 4 years out of his life.

Teddy was the best boy, 100% of what everyone loves about labs. The center of attention at all parties. A friend to every person he met. Best buddies with his dog friends. He enjoyed naps in the sun, cookies before bed, Kong toys stuffed with yummy treats, and playing tug of war with his very best buddy. When out in public, Teddy loved to bark to announce how happy he was just to be there and to say hi to anyone within earshot. Not one to be held back by his issues, his foster mom had to remind him constantly to be careful, slow down, and not do any of the super fun playing that might get him hurt.
All funds donated to Teddy's Fund will be used to help dogs that we bring in that have orthopedic issues that require surgery or physical therapy or pain medications.
When making your donation, note that it is for Teddy. He will be forever remembered at RMLR and Teddy's Fund will help us continue to rescue deserving labs that need orthopedic surgery in order to live a full and happy life.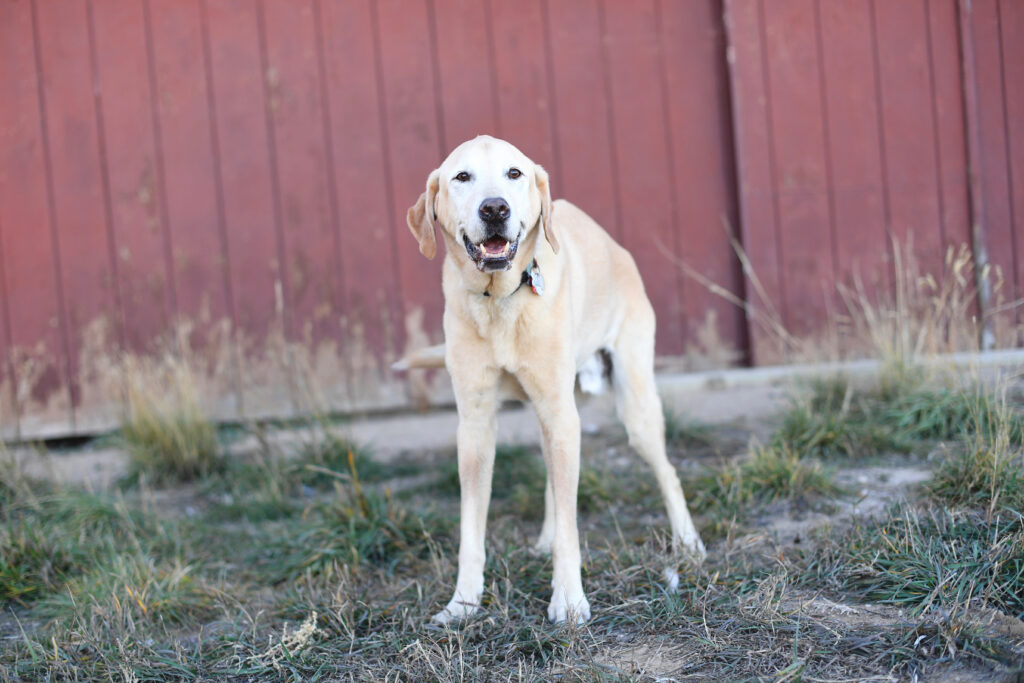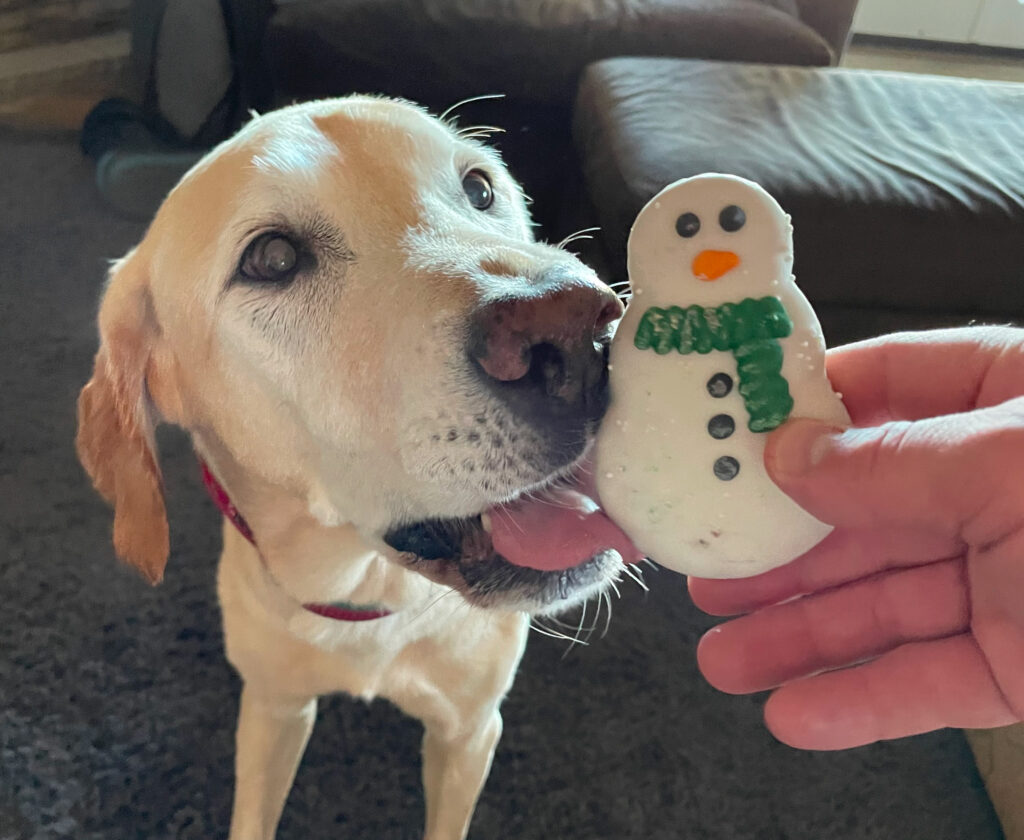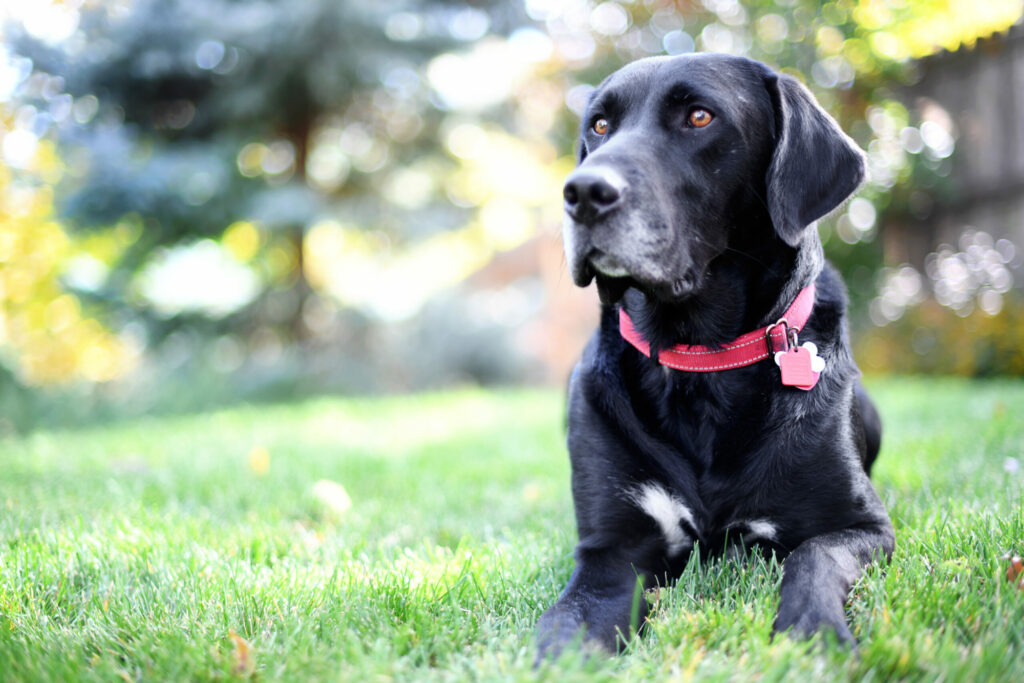 DONATE SUPPLIES FOR FOSTER DOGS
We always need supplies for our foster dogs. Check out our wish lists.
Chewy: gift cards can help us buy flea & tick meds, heartworm preventives and other prescription medication. We always need dog food!
Click here to view our current needs.
Amazon: puzzle toys to keep our foster dogs busy when they are recovering from surgery or heartworm treatment. Other doggie supplies for foster parents so we can provide everything they need to foster.