Memorials
Each story shared here is a poignant reminder of the profound bond we shared with our canine companions. We invite you to join us in celebrating the lives of these extraordinary dogs and the profound impact they had on our lives.
✕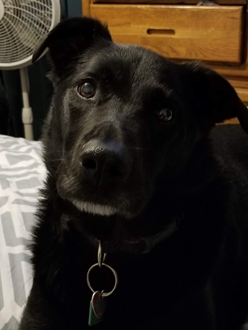 Dakota
Our sweet baby girl crossed over the rainbow bridge on February 9, 2019. She was diagnosed with T Cell Lymphoma right after Christmas. We were all devastated as Dakota was our everything. We adopted her from Rocky Mountain Lab Rescue in 2009 when she was 8 weeks old. She was a great family dog and watched out for my boys as they were growing up. She enjoyed lots of walks, camping, running, fetch and snuggling. She was never far from one of us. She spent her last 6 weeks doing everything she loved. She is greatly missed each and every day. We love you so much Dakota. The Thompson Family
✕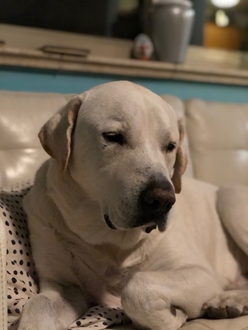 Duke
Duke was a 10 year old stray that wandered into a kill shelter in Texas in August and then found his way to RMLR. He tested positive for heart worms, and we were committed to treating them, but during his treatment he had some complications with his breathing. Twice he went to the ER for multi-day stays and had to be put into an oxygen chamber so that he could breathe. His doctors all agreed after extensive testing to continue his heartworm treatment, but we now know that despite all of the testing he had something else (likely cancer). Duke took a turn for the worse in January, resulting in another ER visit for the oxygen chamber. This time the doctor said that he couldn't be taken out of the oxygen chamber as the condition of his lungs had deteriorated so much, so we had to make the sad decision to put him down. Duke didn't get to live as long as we would have liked him to, but we are SO thankful that could spend his last months in Colorado, loved by everyone who was fortunate enough to meet him. We are also so lucky that Duke had wonderful fosters and doctors that took great care of him and always put his needs first. During his time here he had as much food as he could eat, nice comfortable warm beds to lay on, and all of the attention he wanted.
✕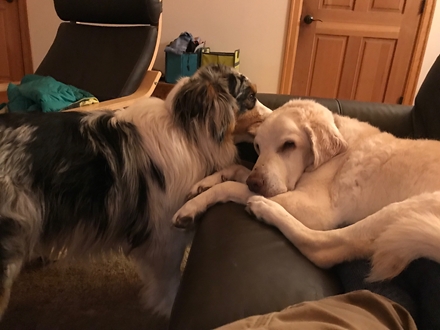 Finneghan
A number of years ago (2008?), my wife Heide and I adopted "Tramp", who we renamed Finneghan. When we adopted him we lived outside of FairPlay, CO. We eventually moved to Winthrop, Washington. Sadly, we put Finn down yesterday. He was such an amazing dog! He was always sweet, polite, playful, noble and such an amazing big brother to our other dogs. He was always happy, smiling any time you spoke to him. Everyone would always comment about how much he smiled! He even put up with one of our younger Aussie's Colby who even as a 3.5 year old, continued to use Finn's ears as a pacifier! He loved to ski, hike, mountain bike sit by the lake and just watch and he especially loved holding the couch down. Anyway, Thank you for letting us adopt this amazing dog! Such a special guy!
✕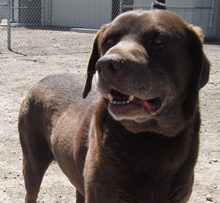 Hoss
Rescued March 19, 2011- Euthanized July 1, 2011. After battling cancer over the last few months the decision to end Hoss's suffering came on Friday July 1, 2011. We all know this a decision no animal lover wants to make, nor is it an easy one. Hoss touched so many hearts within the Rocky Mountain Lab Rescue but none more so than the hearts of Foster mom, Melanie and her family. We cannot thank them enough for their kindess and generousity during Hoss's most dire time of need. Our thoughts and prayers go out to them as well as our deepest gratitude for caring so deeply for Hoss. Thank you so very much!
✕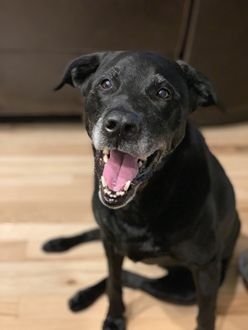 Izzy
We adopted a beautiful, black lab named Izzy in 2013. She had two successful TPLO surgeries when she was young. After 10.5 years with her, we sadly had to say goodbye to her this week. I just wanted to share with you that she was such an amazing girl and to say we are heartbroken is an understatement, but we are so grateful for all the years we had with her. Izzy was unlike any other dog and so smart - she could open doors (both directions), she told us to be quiet when we got too excited watching football or hockey, and she could tell time as she always knew exactly when it was mealtime. She loved the snow, trying to catch squirrels, long walks, tennis balls (even though she destroyed each one), and carrying around the biggest sticks she could find. She wasn't just a dog or a pet, she was a member of our family. Thank you RMLR for taking Izzy in when her original owner surrendered her as it lead her to us. With gratitude, Amy and Matt Cook
✕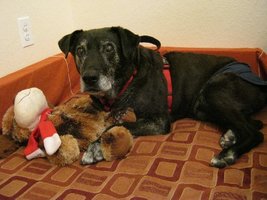 Jack
Jack was a super-sweet, wonderful dog, and it was such a blessing to have him spend the last 20 months of his life with us. He was loved and is deeply missed. His age at death was around 14 1/2 – 15. He still loved his soft toys. We are so grateful to RMLR that Jack was rescued from the shelter in Cheyenne, and fostered and loved for so long by Connie, until he could come and live out his life with us. Thank you so much! Joanna Schoderbek
✕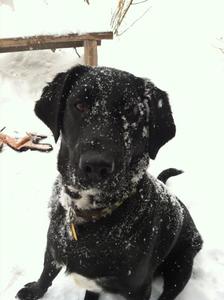 Jackson
We feel blessed to have had [Jackson] be a member of our family, even if it was for only a short time. He was loved beyond belief and our hearts are broken. Thank you for bringing him into our lives! Katie Stowe
✕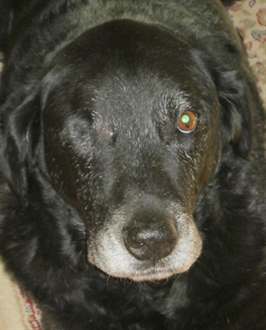 Jackson
Jackson went through a lot in his life, and he was an amazing trooper. He had dignity and grit, opinions and heart. We loved you, bud! And we know you knew it. See you on the other side. Joanna & Maris