Memorials
Each story shared here is a poignant reminder of the profound bond we shared with our canine companions. We invite you to join us in celebrating the lives of these extraordinary dogs and the profound impact they had on our lives.
✕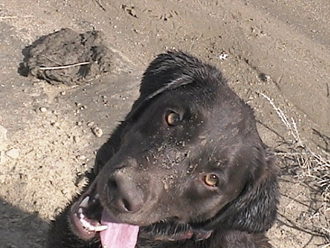 Sammy
A treasured member of our family.
✕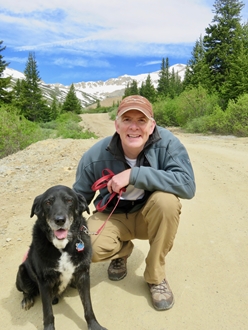 Sammy, formerly Gilbert
We adopted Gilbert at the beginning of March, 2017. Renamed Sammy, he seemed to have a second or even a third life, as he was found on the streets of Missouri, transferred to Colorado, fostered, and finally adopted by us. Your resources helped him recover from heartworm and have healthier teeth (the dentist had to pull about 13 of his teeth!). We felt that we won the lottery - he was such a sweet dog, who always saw people and other dogs as potential friends. He enjoyed his daily walks, loved chewing on bones, and, most of all, kept a very close watch over his humans, sticking to us no matter where we were. It was with a very, very heavy heart that we had to say good-bye to him over the weekend. We will always remember and treasure the time and experiences we shared with Sammy (Gilbert). He'll be a part of our family forever. Thank you, Kristina and Michael
✕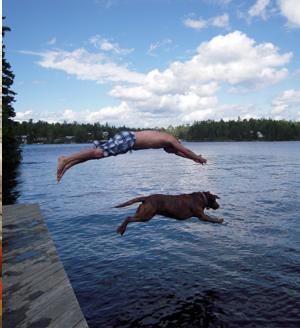 Selma
Dear Selma, From the moment we met you, we knew you were meant to be with our family. You were adored by all who met you for your quiet, calm, loving, and sweet demeanor. We miss you lounging on the sofa with us while we watch TV. We miss seeing your wagging tail and soulful brown eyes each morning as we get ready to start the day. We miss watching you proudly walk home from the park with the ball in your mouth. Your heaven on earth was the lake up in Canada where you spent your summers. We will never forget how our big, lazy girl flew off the dock with such surprising vigor after a tennis ball. You spent your last summer going for boat rides and lounging on the dock surrounded by family and friends. You were a dear, sweet girl and we were so lucky to have the opportunity to adopt you from RMLR. You are missed by all of us, especially your lab brother "Buster" and cat, "Woody". You will forever remain in our hearts. The Fenton Family
✕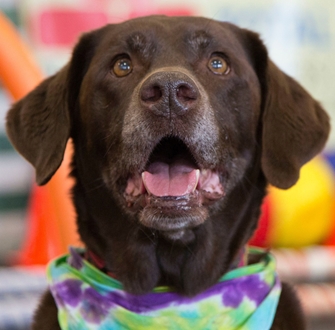 Sofie
Sofie was brought to Colorado by RMLR in 2012 after being found as a stray in Missouri. That is all we knew about her. She was estimated to be 5 yrs old at the time. After 8 ½ yrs of a wonderful life together, sadly we had to say good bye to our sweet girl. On the evening of March 31, 2021, she wasn't acting right and we took her to the ER vet in Boulder. Her stomach had turned and there was nothing we could do to save her. At 13 years old with the basic senior dog ailments, it was time to let her go. I cried and cried and coming home without her was the worst ever. Such an empty house. Everywhere we went I was told, "what a happy dog". Everyone loved Sofie! We loved her with all our hearts and took her so many places. Mountain drives, dog parks, breweries, pics with Santa and the Easter bunny, RMLR 5K, visiting friends, long walks and swimming. She was Miss November on the RMLR 2018 calendar. SO many wonderful memories of our little girl. She will always be missed. Thank you to RMLR for the work you do for all these wonderful, deserving dogs. Diane and John Shofner
✕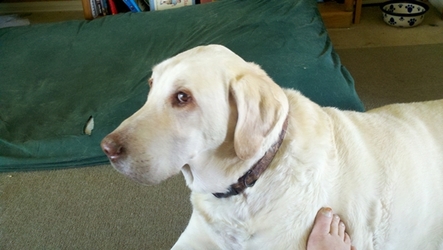 Sonny
He was filled with love for all the people he met. I am so lucky to have had him in my life. Paula
✕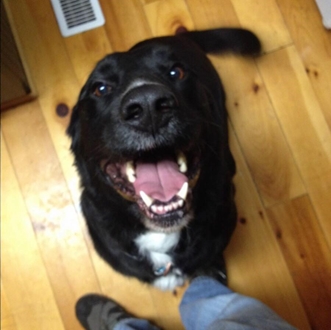 Terrance
We rescued Terrance four years ago from the Rocky Mountain Lab Rescue and he had been an owner-surrender after the tornado in Joplin. When a pet can show very human-like personality traits, it's natural for us to start thinking of them as nearly human in some ways. Terrance wasn't exceptional in this way but he certainly was special to us. He was joyous, happy, handsome, easy-going yet protective, and even a little jealous. He loved every person that he met and even tolerated a few other dogs to come close to his people every once in a while. If he were to run for president (of anything) he would win because everyone liked him in return (and because dogs don't get to vote). Terrance also loved ice cubes, coconut oil, peanut butter, belly rubs, "helping" me stretch after a workout, camping, car rides, and squeaky toys. He liked jumping into our bed, rolling in the grass, eating poopsicles in the winter, and being the center of attention. Four years to the day we got him (his "gotcha day"), we lost Terrance. All of us agree that four years wasn't nearly enough time. I can, however, say with certainty the he was loved and spoiled for the entirety of those four years. He has left a hole in our hearts as big as he was…100lbs of Lab/Newfie mix that made everyone smile. Patrick, Jenny and Kendall Bull
✕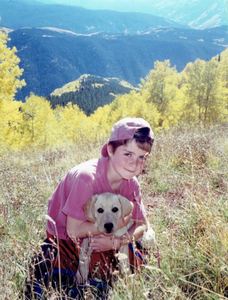 Tim and his lab, Honey
Tim and Honey grew up together from second grade to college. They merrily romped through Tim's Colorado childhood. Tim was a technological wiz with the artistic soul of a musician. A city-dwelling country boy who loved the Colorado mountains and the California beaches. His friends say that his most wonderful attribute was his kindness. He loved all of God's creatures, but most of all, Labrador Retrievers. Of his lab, Honey, Tim would say, "she had two speeds, lazy or crazy". We know they are together again forever.
✕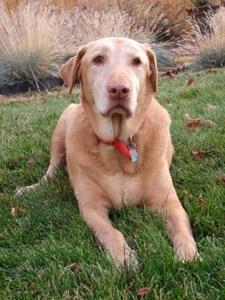 Tobias
When our 13-year-old Chesadore died we adopted Tobias to fill that empty space, we didn't realize how perfectly he would fit. From the first night we met him, he was easy to fall in love with. His personality was as big as his heart, he loved listening to Michael Jackson, greeting us with Jazz hands, ear rubs, being read to (The Pokey Little Puppy was his favorite), and of course drinking from the sprinklers. He quickly became a comfort and play pal for our terrier, happily sharing his toys, treats and bones and attention from friends and family at BBQs. We were happy to give him his forever home, even if it was only for a little while; we could never have paid him back for all the love he put into the world. He will always be loved and is missed. Adopted November 2012 -Left us on July 9th, 2013 Jordan Reck and Robyn Phelps